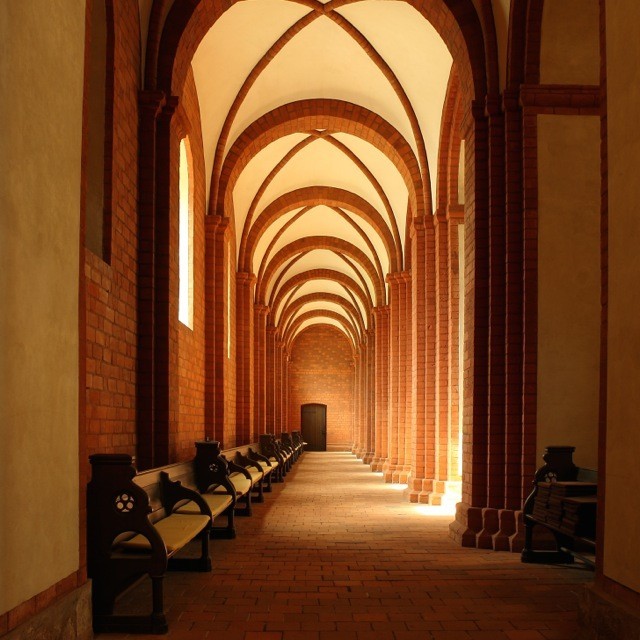 The Lehnin abbey church was built in the typical Cistercian fashion, with a cruciform shape and ridge turrets. The three-aisled, pillared basilica, which displays both late-Romanesque and early Gothic forms, is one of the most significant buildings in the Brandenburg region. With its imposing abbey church and the enclosure to the south, the original agricultural yard – comprising of brewhouse, granary, and barns – as well as the gate chapel and former hospital (the "King's House"), Lehnin Abbey forms an almost complete picture of a Cistercian abbey site, albeit one that has been changed throughout the centuries. The eastern wing of the enclosure houses the restored rooms of the chapter house and the library.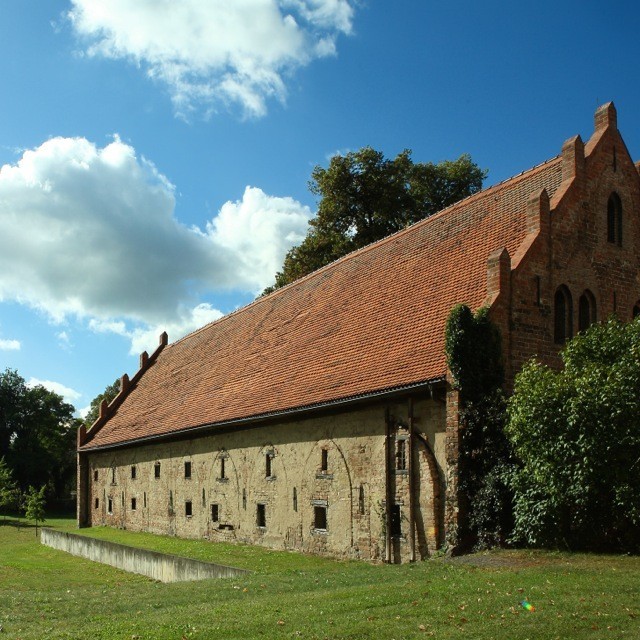 Nestled in a valley basin surrounded by pine forests, Lehnin Abbey enables visitors to slow down and relax in picturesque settings. The numerous lakes in the vicinity are a particular attraction. Located just 20 km south-west of Potsdam, Lehnin Abbey is also easily reached by bicycle. Hiking routes, such as the Way of St. James, pass through the grounds of the abbey.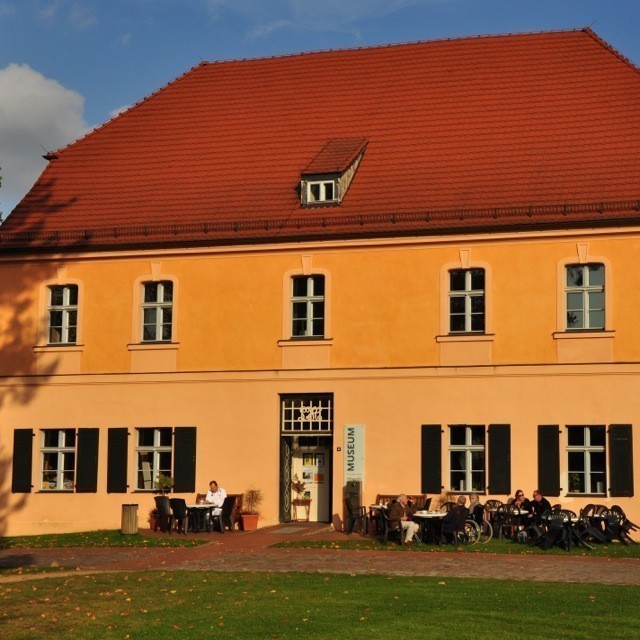 Today, the former abbey church is the parish church of Lehnin and venue for many concerts. Located on the altar steps, a petrified oak trunk evokes the myth-enshrouded founding phase of the abbey. Since 2005, the Lehnin Monastery Museum has been housed in the abbey's former administrative office.
Fotos: Museum im Zisterzienserkloster Lehnin
More information about this member will follow shortly. Drop by again!
Contact
Museum im Zisterzienserkloster Lehnin
Klosterkirchplatz 4
14797 Kloster Lehnin