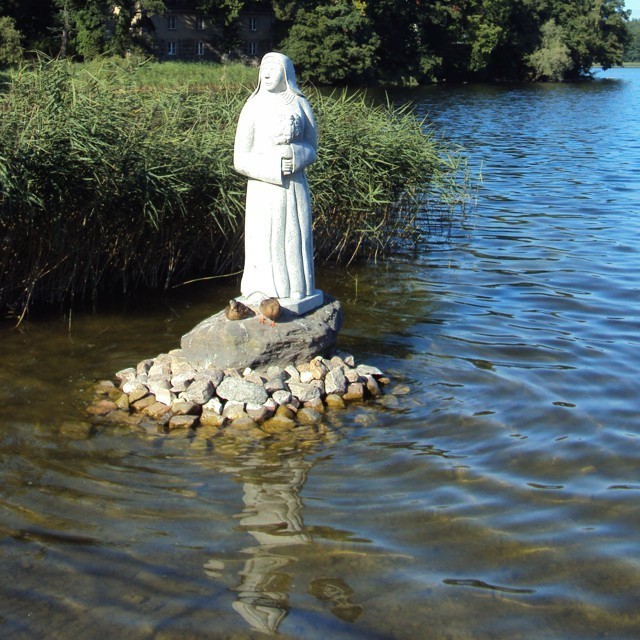 As the enclosure had to be separated from the male-run priory in the south-west of the complex, the layout of the Lindow nunnery didn't resemble the quadrangle form of many other monasteries – made up of a church with east, south and west wings surrounding a cloistered courtyard. The demolished abbey church was rebuilt from fieldstone in an early Gothic style, with a rectangular hall and without a tower. Of the original construction, the fieldstone perimeter walls of the convent building – which adjoined the abbey church to the south – can still be seen. It is believed that the monastic school was housed in the late Gothic building situated south of this east wing. The conventual house and the Dominate building date from the 18th century.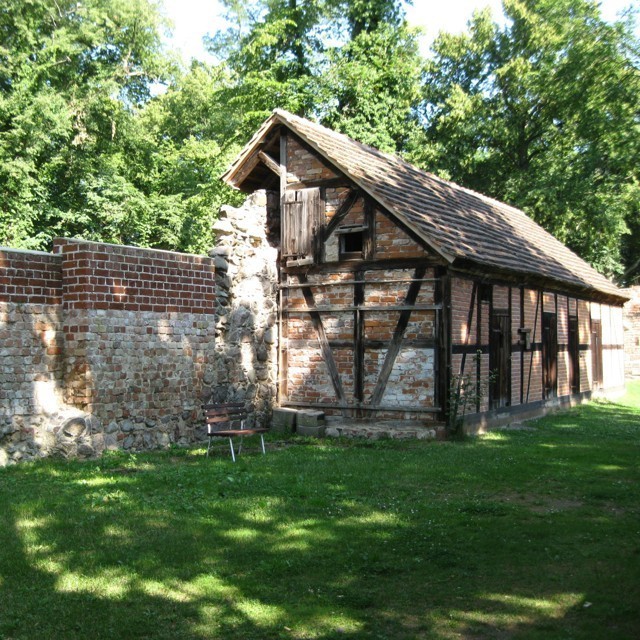 The old abbey complex, with its ivy-shrouded park and diaconesses' graveyard, is situated on a small peninsula in the Wutzsee lake – part of the Stechlin-Ruppin nature reserve. Its shores can be explored on the well-signposted, five-mile-long circular trail.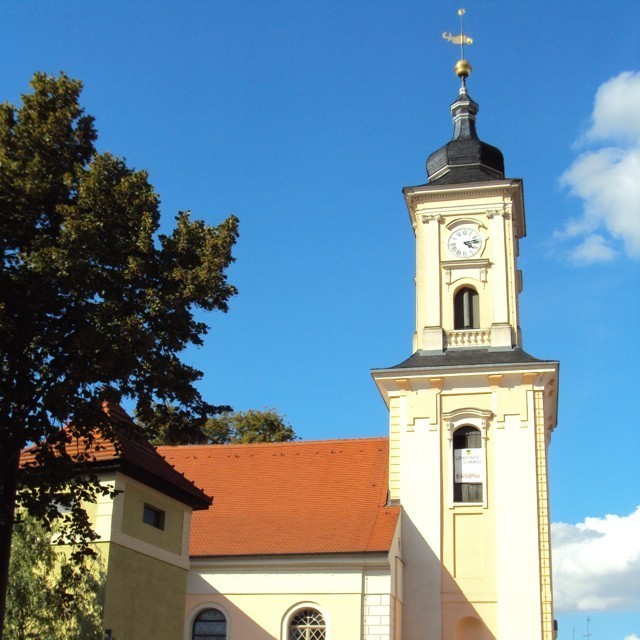 The tranquil village of Lindow offers visitors a wide spectrum of recreation activities, whatever the season: From resplendent Classicist houses and the cultural offerings of the village fair to spa concerts and the annual "Lindower Sommermusiken" festival. The open-air church is an ideal place to linger awhile and reflect.
More information about this member will follow shortly. Drop by again!
Contact
Evangelisches Stift Kloster Lindow
Kloster 3-7
16835 Lindow (Mark)