Site
The heart and highlight of the former monastery complex is the High Gothic brick church of St Mary, the Doberan Minster, with its rich medieval decor. To the north-east sits the ossuary (around 1250), an architectural gem based on an octagonal ground plan. Only one wall of the cloister buildings has survived. The monastery's encircling walls are almost completely preserved, along with parts of the granary and the farmhouse as well as the picturesque ruins of other 13th century buildings. Parts of the monastery grounds today are a landscape park.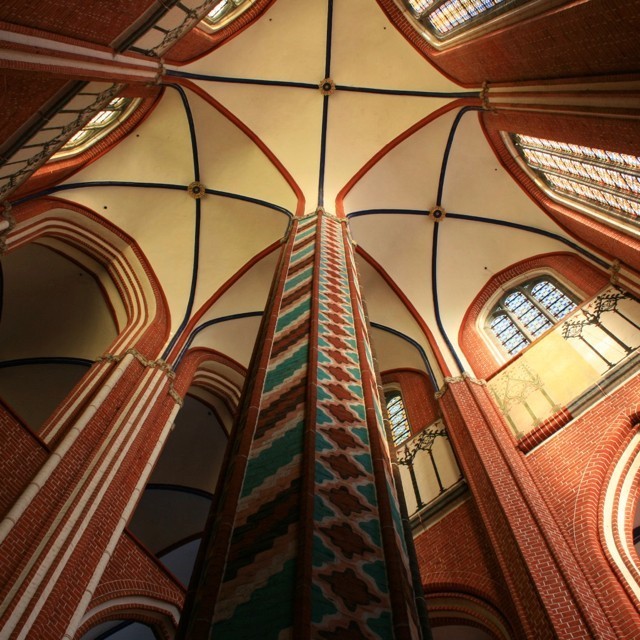 Location
Bad Doberan is situated between Rostock and Wismar on the edge of the Kühlung, a partly wooded ice-age mountain range. Apart from the monastery complex with the High Gothic minster, which is one of the attractions on the European Route of Brick Gothic, visitors will encounter a historic town centre with cafés and shops, museums and exhibitions, as well as the long-standing racecourse. Another part of town, Heiligendamm, is the oldest seaside resort on the Baltic Sea coast and is on the line of the narrow-gauge railway "Molli" connecting Bad Doberan and Kühlungsborn.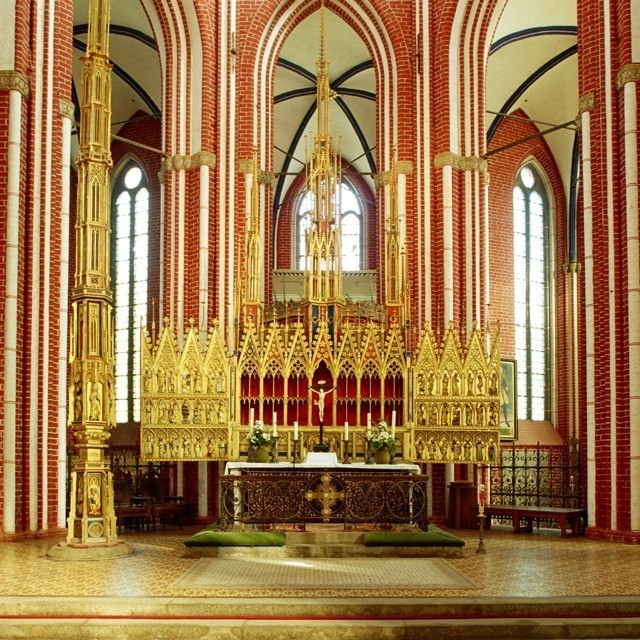 Highlights
Doberan Minster is considered the pearl of North German Brick Gothic. Begun in the late 13th century, the imposing building received its final consecration in 1368. Whereas the plain western façade and the relinquishment of a massive tower stand in the tradition of Cistercian architecture, the size of the building, the towering transept arms and the apse chapel with its choir ambulatory convey the impression of cathedral architecture. Among the most important pieces of the decor are the high altar (around 1300) and the triumphal cross with the crucifixion altar (around 1370).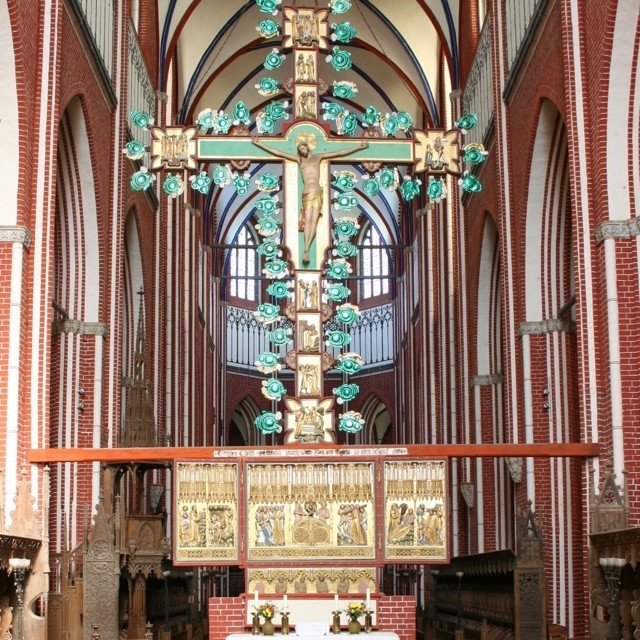 Contact
Doberaner Münster
Klosterstraße 2
18209 Bad Doberan